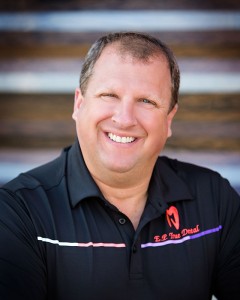 Pete Olberding, DDS
I graduated from Dowling High School in 1981. I then matriculated to Creighton University, where I obtained a degree in psychology. In 1985, I entered the Dental School at the University of Iowa. During my studies, I was honored to be elected as the University representative for the American Student Dental Association. I also had the pleasure of holding the office of class president. In my second year, I began conducting research projects. This gave me the opportunity to present at numerous symposiums nationally and internationally. Since the end of my formal education, I have been engrossed in several aspects of dentistry; primarily, advanced training in such areas as aesthetics and occlusion.
I am fortunate to be married to another excellent dentist and wonderful mother. We have twin daughters who are active in sports. I enjoy most outdoor sports; however, I concentrate most of my free time on my family and the golf course.
PERSONAL STATEMENT
We strive to provide the best treatment for our family of patients.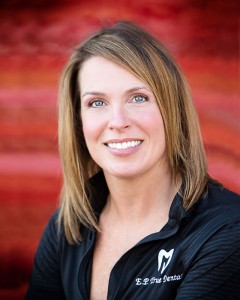 Shannon – Dental Hygienist
I reside in West Des Moines with my husband of 13 years and our two children. I was born in Washington State. After graduating high school, I continued my education at North Seattle Community College and PIMA Medical Institute, where I received my dental assisting certificate with expanded functions. I practiced dental assisting for seven years in Washington, Omaha, and Iowa. I continued my education at Des Moines Area Community College, where I received my A.A. in dental hygiene. I have been practicing dental hygiene since 2004, and I actively continue my education through numerous continuing education courses.
PERSONAL STATEMENT
My goal is to maintain optimal oral health for the patients we care for by utilizing the most skilled and up-to-date services in a professional and safe environment.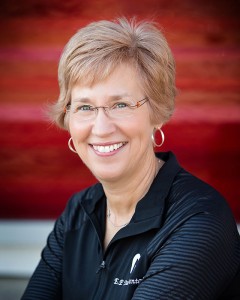 Sandy – Dental Hygienist
I attended North Dakota State College of Science and obtained my dental hygiene certificate in 1980. I have practiced dental hygiene for the last 19 years with Dr. Olberding. Every year I attend many continuing education classes, keeping current on information to provide you with a healthy smile. I have been married to a wonderful man for over 25 years, Charlie. We have two beautiful daughters, Kelsey and Nicole, who have graduated college and have started careers of their own. I enjoy quilting, biking, reading, and am involved at my church.
PERSONAL STATEMENT
We strive to provide you with the best dental care available today. The dentistry we perform is what we would insist on for ourselves. By attending numerous continuing education courses, we keep up to date in the latest techniques and equipment. We want you to have a healthy, beautiful smile and to help you keep it for your lifetime. We are never too busy to answer your questions.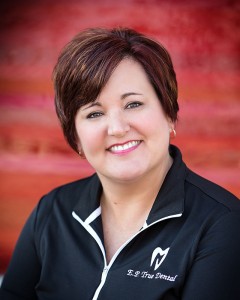 Rhonda – Dental Hygienist
I am a dental hygienist. I was born in Topeka, Kansas. When I was a freshman in high school, I moved to Des Moines with my family. While in college, I was student representative to the Iowa Dental Hygiene Association, and I was elected to give the commencement address at our graduation ceremony. In 1988, I graduated from hygiene school and since that time I have taken numerous continuing education classes, including receiving my certificate to administer local anesthesia. I like to spend time with my family, and I enjoy reading, gardening, and playing with my two cats, Natty and Shanny.
PERSONAL STATEMENT
We are a group of skilled individuals who believe in using current technology and new materials to keep our patients' oral health optimal. We provide a friendly environment and want our patients to be active participants in the care and treatment of their mouths.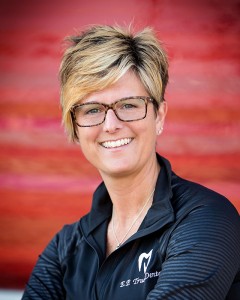 Katie – Dental Assistant
I am a Register Dental Assist working with Dr. Olberding and his wonderful Team. I am proud to call Iowa Home. I grew up and graduated from Indianola High School and continued my education at The University of Florida, where I obtained my certification to become a dental assist.
I have two wonderful children Tate and Ellie and amazing husband Kevin. We now call Ankeny our Home where I spend most of my free time riding my bike, watching sports and hanging out with our friends and family.
PERSONAL STATEMENT
The reason I chose to become a Dental Assistant is because it brings a smile to my face when I can educate and provide our patients the best dental care possible. E.P True Dental takes great pride in providing our patients with the knowledge and comfort knowing they will leave here with a smile in which they can say came from our practice.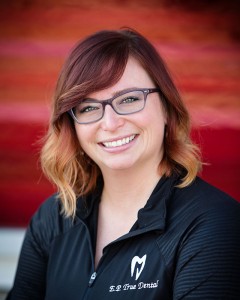 Missy – Front Office Assistant
I am a front office assistant in Dr. Pete's practice. I am very excited to be part of his team and I am learning new techniques all the time. I enjoy coming to work each day because it is FUN! I am originally from Altoona, and I graduated from Southeast Polk High School. I am married to my husband, Eric, and together we have a son named Eli. When I am not working, I enjoy being outdoors, spending time with my family and friends, and playing with my dogs. I enjoy each day as much as I can, with a smile.
PERSONAL STATEMENT
Dentistry is a new adventure for me and I am enjoying the challenge. I work very hard every day to ensure that our patients are receiving outstanding service, and to maintain the level of comfort they deserve. Dr. Olberding and the team are very sincere and committed to meeting our patients' expectations, and I am proud to be part of the team.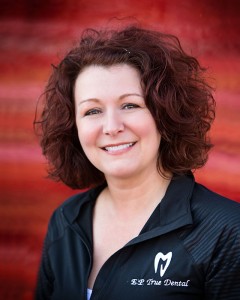 Shawna – Office Assistant
I am an office assistant for Dr. Olberding and have been part of his team since 1999. It is my pleasure to make each patient feel like part of our family and comfortable during each visit. I graduated from DSM East High School and went on to receive an A.A. at Des Moines Area Community College. I was raised in Pleasant Hill and reside there with my husband, Matt, and our children, Aidan, Mattison, Riley, and Caroline. Our children are my greatest reason to SMILE! When I'm not being a "soccer mom," I enjoy movies, music, and everything French.
PERSONAL STATEMENT
I am proud to be part of a team that is excited to be moving forward, learning, and practicing stronger and healthier dentistry. We want to share our excitement and expertise with you to create a healthy, beautiful smile—a smile that you are proud to share.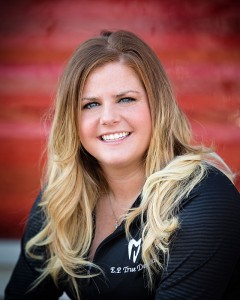 Brandi – Dental Assistant
I have been a dental assistant for Dr. Olberding since July of 2014 and I love that our team members and patients are one big, happy family. I am also happy to do whatever needs to be done to make the days go smoothly. Prior to my dental career, I graduated from Carroll High School in 2011 and moved to Des Moines in 2012 where I graduated from the DMACC dental assisting program in 2014.
In my free time, I love to stay busy and I enjoy kayaking at Gray's Lake, listening to music, and hanging out with friends. I am also a server at the Highlife Lounge.